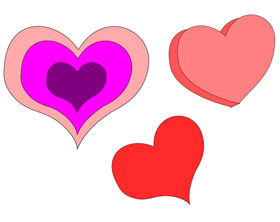 February is just around the corner and, like many romantically inclined people, I am really looking forward to celebrating Valentine's Day with our family! While Valentine's Day started out as a day to celebrate "courtly love", it is now celebrated as a day for love and friendship throughout much of the world. I hope that you are looking forward to the day as well.
Common Core stories for Valentine's Day
While you're leading up to Valentine's Day, you might be looking for some worksheets and activities that help your students learn and practice their Common Core skills for English language arts. In this packet you will find Common Core stories that were written and illustrated by ourselves. There are packets for the 2nd, 3rd, and 4th grades, with vocabulary words and reading level in each story adapted to suit children in those grades. With each story you will find activities and writing prompts that your students can complete to show understanding of the stories they have written. Please click on the thumbnails below for more details on what you can find inside each packet.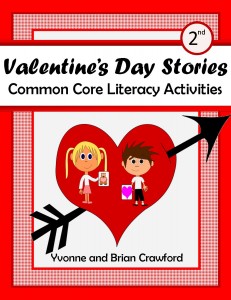 Second Grade
Common Core standards: 2.RL.1, 2.RF.4, 2.L.1, 2.L.2, 2.L.5, 2.L.6.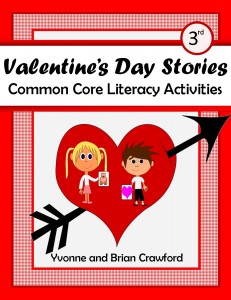 Third Grade
Common Core standards: 3.RL.1, 3.RL.4, 3.RF.4, 3.L.1, 3.L.2, 3.L.5.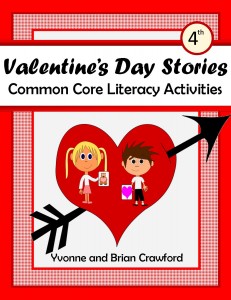 Fourth Grade
Common Core standards: 4.RL.1, 4.RL.4, 4.RF.4, 4.L.2, 4.L.4, 4.L.6.
I hope that you and your students have fun reading the stories and answering the questions and writing prompts posed in the activities. And above all, I hope that you have a great Valentine's Day this February!