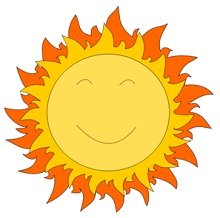 It's that time of the year when kids are getting excited about the arrival of the summer season! Here's a fun and free word scramble puzzle for your students to complete in the classroom or as a take-home activity.
Have your students unscramble the summer-themed words on the page, and then enter the letters that they discover in the numbered cells in each word into the similarly numbered cells at the bottom of the worksheet. When they've finished filling in the boxes, they'll have discovered a hidden message that is the solution to the word puzzle.
When your children have finished solving the puzzle, they can check their answers against the answer sheet that is included as the second page of the PDF download. Then, why not lead your class in a discussion about the summertime, and what your students are most excited about doing during their summer vacation?