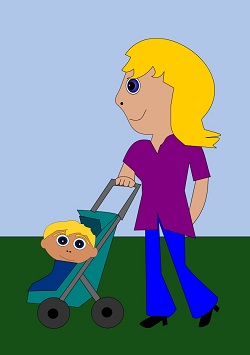 The month of May is a fun and colorful month. In the United States, Mother's Day takes place on the second Sunday in May, and Memorial Day occurs on the last Monday of the month. In Canada, Victoria Day takes place the weekend before May 25th, to celebrate the birthdate of Queen Victoria on May 24th. Meanwhile, in the United Kingdom the May Day holiday is observed on the first Monday of the month. Meanwhile, graduation is just around the corner… time to start wrapping up classroom lessons and get ready for summer. In the fall a new adventure will start for your students in a new school year and, for many, a new teacher and classroom, too.
Your students have likely been working hard all year… it's always nice to recognize their efforts. Here are some May-themed bookmarks that you can hand out to your students for particular efforts they have made, or simply for having been a good class throughout the semester. They're fun and colorful, and can help to promote reading among children.
I hope you and your kids have a wonderful month of May!
Instructions
Print out the attached PDF on card stock (for stability). If your computer doesn't display PDF colors correctly (some don't), here's an image version.
Write personal notes to your students on each bookmark, if desired (note that some of the bookmarks may require it).
Cut out the bookmarks individually.
Laminate each bookmark.
Present them to your students, either publicly or privately – it's up to you how to turn the presentation of a classroom reward into a special occasion.