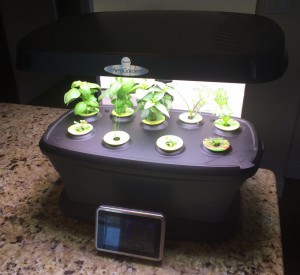 This past Christmas, our son received an AeroGarden system. He is big into plants in general, though he favors edible plants (fruits, vegetables, and herbs) and of course, carnivorous plants.
The AeroGarden system, by Miracle-Gro, is not exactly a full hydroponic system, but it is pretty close. Plant seeds come in small pre-packaged pods that do contain some dirt. These pods then rest in a basin of circulating water, with plant food added. In the AeroGarden Bounty system our son received, there is a little touch screen that will display when water or plant food needs to be added, and the status of the system in general.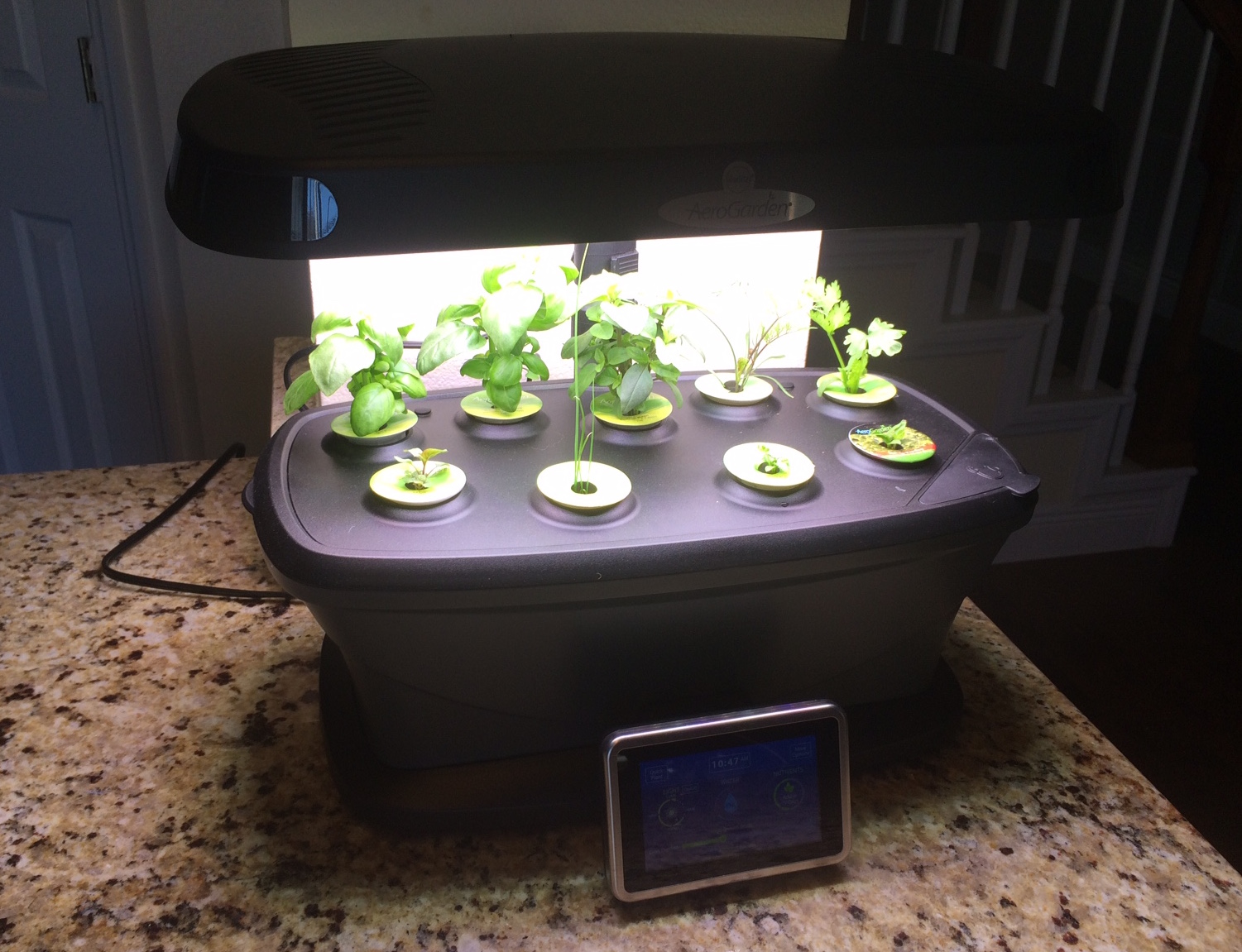 So far, the system has been working well. Every pod in the starter package of different types of herbs has sprouted successfully. And the system is extremely simple to use – the Bounty system automatically turns the LED lights off at midnight every night, and back on again at eight in the morning. Since the system is already filled with water, you don't actually have to do anything to care for your plants. The only work involved is adding plant food and water when necessary, and trimming the plants as required.
The ease of this system made me think that it might be useful to put into classrooms. Nobody will have to care for the plants, and it is likely they will grow successfully (at least to begin with – we've only had the system for a few weeks, so I can't vouch for any long-term results). Of course, having your kids take care of the plants in your classroom is part of the benefit of keeping plants at school – but if you're too busy for that, one of the smaller AeroGarden systems might suffice. And if you get a starter kit with herbs or vegetables, you can even produce your own food for your kids to eat.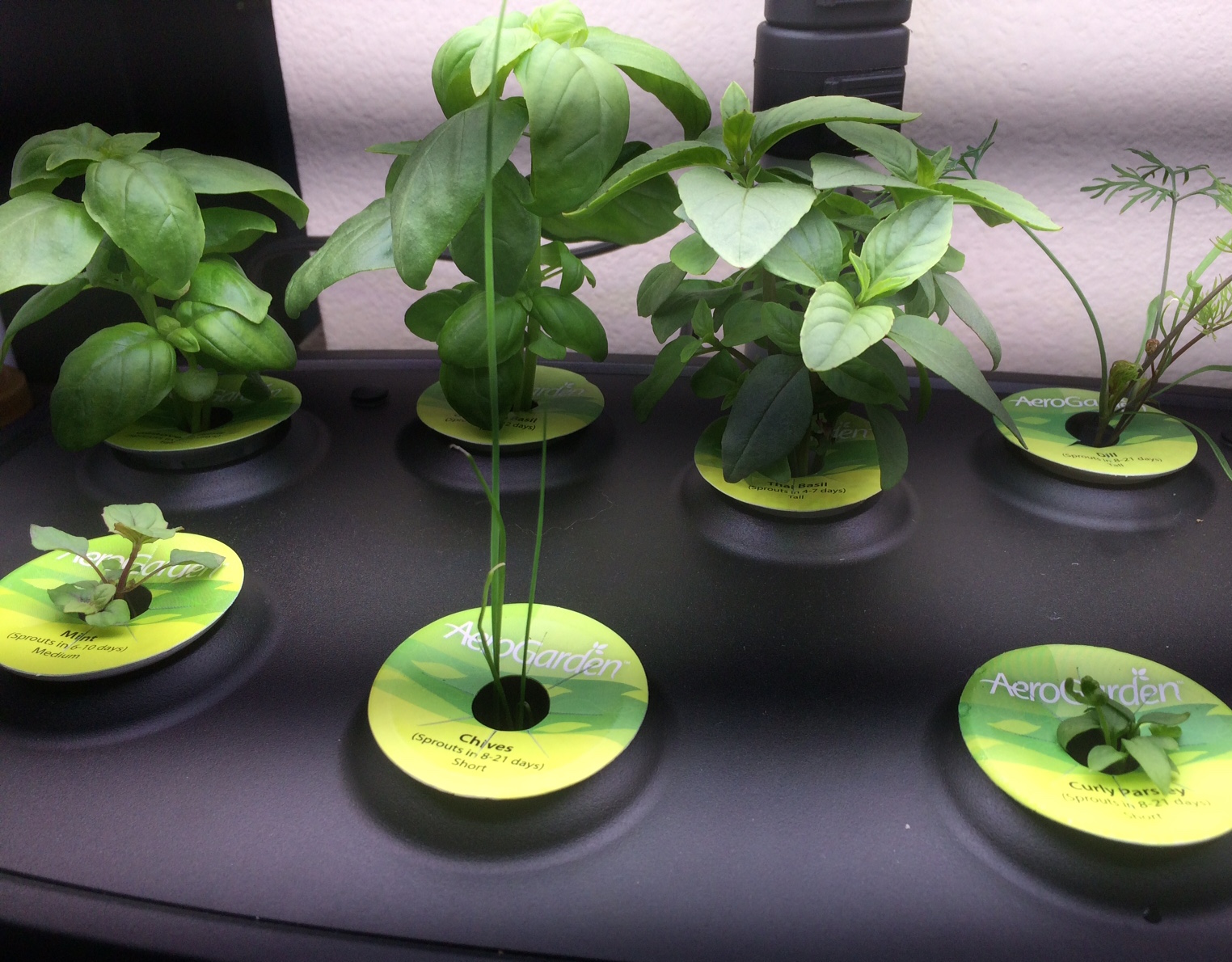 The AeroGarden Bounty system earned generally good reviews on Amazon, though according to customer feedback, there may be a few quality issues with the water pump that circulates the water inside the machine. Time will tell if that is the case for our system in particular.
I'm looking forward to seeing the plants in the system getting bigger and bushier!