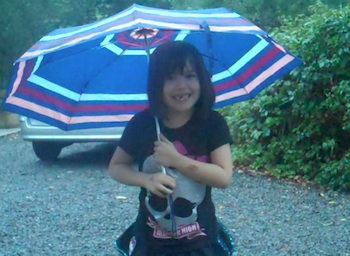 Amelia, who is seven, wanted to make a teaching video to teach English-speaking children the French alphabet. Here is the result. All of the video editing (in other words, choosing all of the crazy video transitions) was done by Amelia herself. In the video, Amelia will speak the English letter and then the equivalent French letter, and leave a little pause for your child or student to repeat the letter after her.
The best way to learn a foreign language is to repeat what you've learned aloud – if your students or children are interested in learning the French ABCs, have them learn to pronounce each letter individually, and then repeat the entire alphabet aloud several times. Then, wait a day or two, and repeat the process – the brain learns best by learning in short chunks over a period of time rather than in one single session.
Amelia had a lot of fun making this video and would be happy to make more – please let her know if you have any suggestions for future videos that you would like to see on this site!