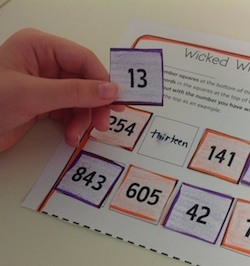 It's great to get kids solving problems, and the tried and true method for doing this is the worksheet. I myself filled out hundreds of worksheets during my wild and crazy ride through those school-aged years. I'm sure you did too.
But while rote problem drills do help to cement skills in mathematics and language arts, these worksheets are not as engaging as they could be. Elementary school students especially are especially tuned to learning things in a hands-on manner.
Enter interactive worksheets. While the problems are there, testing math and literacy skills, they are presented in a way that allows students to manipulate problems and answers in an arts and crafts kind of way. That way, they're learning in an interactive manner, and that's a great way to learn.
Some people might argue that kids spend more time solving problems this way. True, it's a lot easier to simply write down an answer than it is to break out your scissors and glue and interact with a worksheet. But is it as fun or effective? Maybe not.
Why not give it a try and find out? Here's an interactive printable featuring addition and subtraction equations that will get your students moving cut-outs of numbers around to solve each problem.
Back to School Interactive Printables
If you and your students are fans of interactive printables, here are a few available at our store.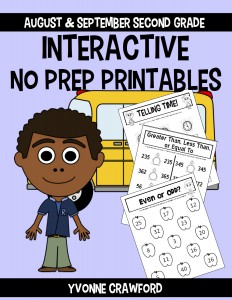 These printables have been created for the months of August and September, ready for students who are heading back to the classroom after summer vacation. As such, the worksheets feature a "returning to school" theme. They are available for first grade through sixth grade. Here are the links:
There will be many more interactive worksheets, notebooks, journals, and other activities to come. Please let us know what you think about teaching in an interactive manner, and what experiences you may have!