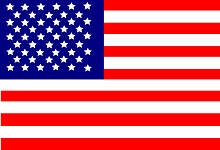 July 4th is approaching, and if you're an American, with this date comes a reason to celebrate living in – or being from – the United States of America. Get out your American flags, have a cookout, and maybe play a little American football in the backyard with your family. Whatever you do to celebrate the day, I hope it is a great one!
A free Independence Day word activity
Here is a free word scramble puzzle for you to download and print for your children or students to complete. Your students should unscramble the words on the page – all of the words in the puzzle have an Independence Day theme – and then enter the letters that they discover in the numbered cells in each word into the similarly numbered cells at the bottom of the worksheet. When they have finished filling in the numbered boxes, they will have discovered the hidden message that is the solution to the word puzzle.
When your children have finished solving the puzzle, they can check their answers against the answer sheet that is included as the second page of the PDF download. Then, feel free to lead your class in a discussion of the Fourth of July, what it means to you, to them and to the country, and find out if they have any special activities planned for the day?