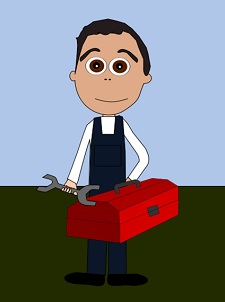 Happy Father's Day!
Father's Day is a day to celebrate fathers and fatherhood. In the United States and Canada, Father's Day takes place on the third Sunday of June. Father's Day is a complement to Mother's Day, a day to celebrate mothers which takes place on the second Sunday in May.
Father's Day is a great day to tell your dad (and your grandfather(s)!) how much you love them and appreciate the upbringing that they have given you. Be sure to spend a great Father's Day doing some of the traditional Father's Day activities – maybe playing catch in the yard, grilling on the barbeque or reading with those men in your life that mean something special to you on this day.
Here is a Father's Day Word Search with some words that you can find to commemorate Father's Day and being a dad. All the best to you and yours this Father's Day!