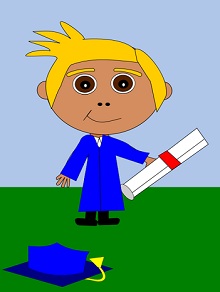 School's out!
Well… school's almost out… just a few more classes left to wrap up before your students head home for a well deserved summer vacation. I'm sure they're already dreaming about all the wonderful things they're going to do while on holiday… swimming at the lake, building sand castles at the beach, going on a trip to the mountains with their families… the possibilities are endless!
Here is an end-of-year word search that you can give your students with a variety of different year-end words for them to find. Words in the grid can be found backwards and forwards, horizontally, vertically and diagonally.
While you're at it, why not spend some time with your class discussing the various things that the kids are going to be doing on holiday… I'm sure that they have some exciting plans to talk about in the classroom.
All the best to you and your students this summer!