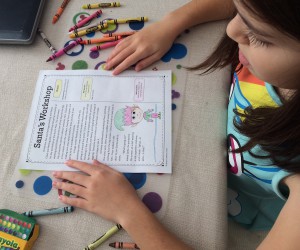 Close reading is a careful, purposeful examination of a text, often involving rereading, discussion, word definitions, and written analysis. Normally, close reading is applied to nonfiction and informative texts. However, you can also use close reading to give fiction stories, books, and even poems an in-depth investigation. The Common Core State Standards (CCSS) mention that students must provide examples and justification for the answers that they give in their texts. As such, close reading is a great skill for students to learn in conjunction with a Common Core education.
Close reading stories for Christmas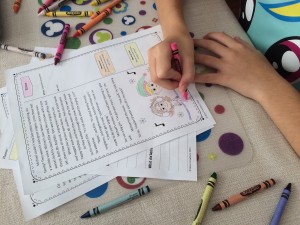 With Christmas coming, it seems like giving some Christmas stories a close read would be a fun activity for kids, and can help get them in the Christmas spirit. I've put together a packet of four short stories kids can read, discuss, and explore during those few weeks before the winter break. They feature a variety of Christmas and winter themes, including Santa Claus, gift giving, winter fun, and holiday caroling.
The stories in the packet include:
Santa's Workshop: Santa faces a crisis when a new toy is introduced right before Christmas
The Perfect Gift: Addison and Logan search for the perfect Christmas present for their mother
Winter Fun: Jack and Lucy spend a fun day playing in the fresh snow
Going Caroling: Michael can't sing – so why is he going caroling?
Here are a few pictures of the Christmas stories being colored and worked on, plus a sample page from one of the stories:
Coloring the pictures in the stories: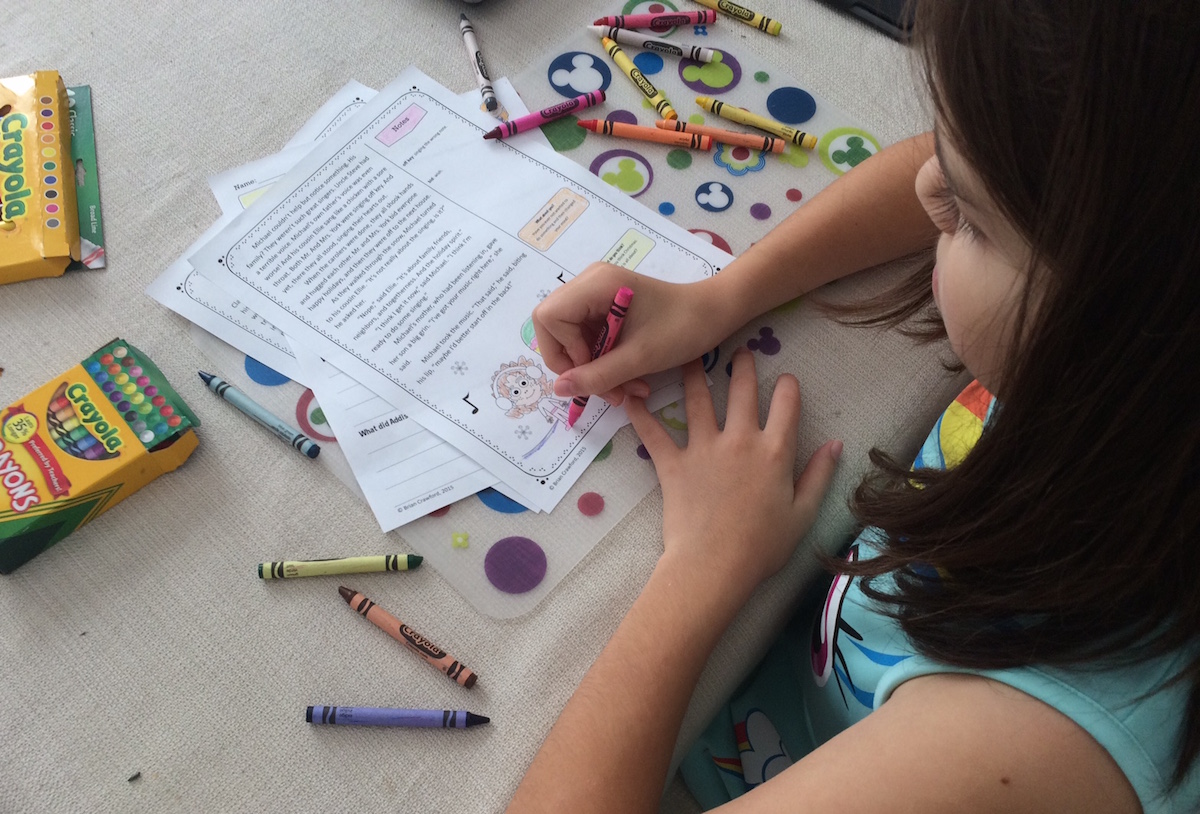 Working on the writing prompts and discussion: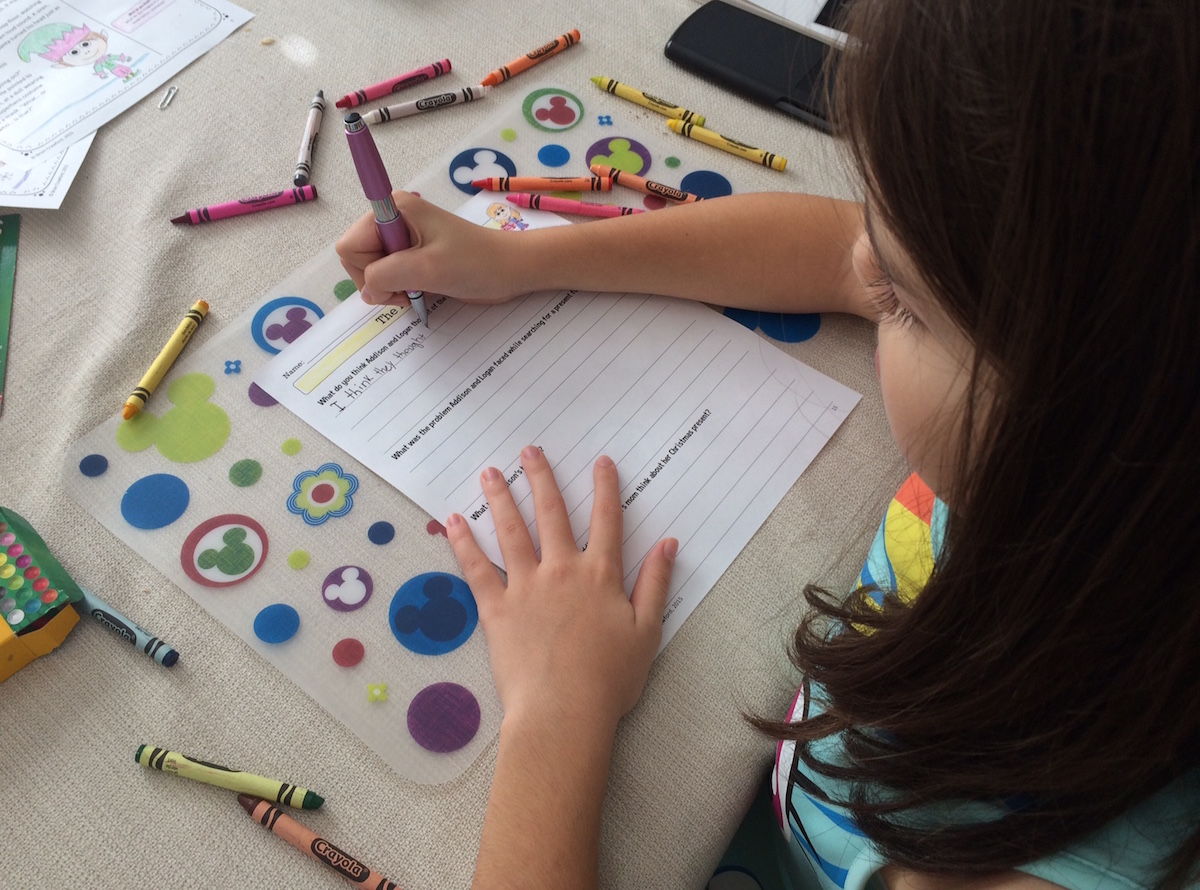 A page from the Santa's Workshop story: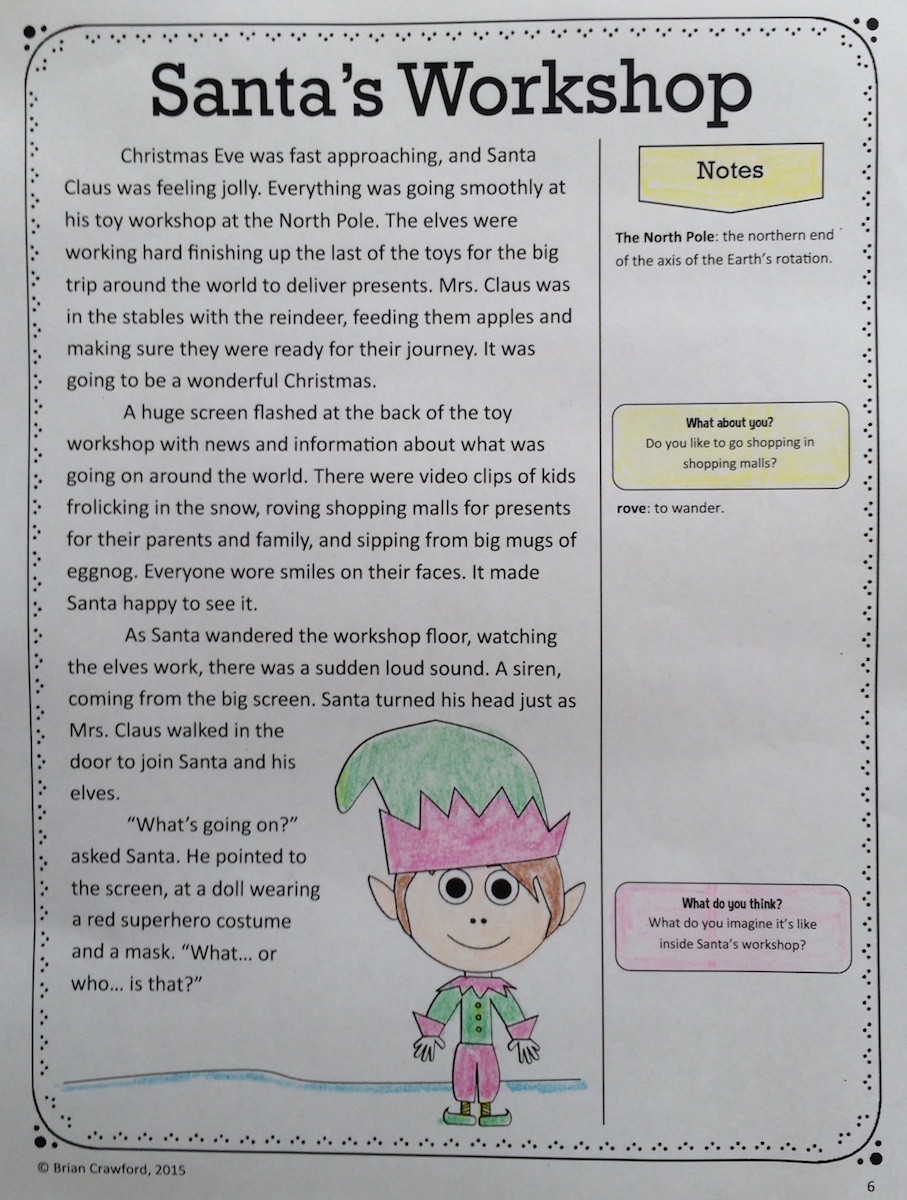 Those stories can be found here: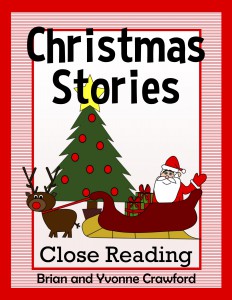 Third, Fourth, and Fifth Grades
If you try the close reading stories out with your students, please let me know how it goes! I am always interested in feedback, and I love hearing how people use the various products that we create.
I hope that you and your kids have a fun few weeks before the winter break. Have a great holiday season!