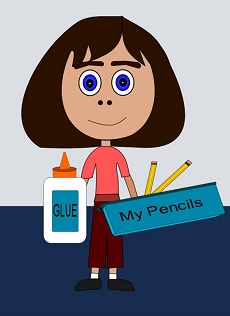 It's August, and kids are getting ready to go back to school. I hope that the kids in your class have had a fun summer filled with swimming, camping, sports, and lounging around the house and reading books! With a few summer movies and some video game playing thrown in for good measure.
A free word search with back-to-school words
In the spirit of putting out word searches for all occasions, here is a Back to School word search that you might give to your students when they arrive back in the classroom from summer break. Hopefully it will get them in the mood to learn and have fun in your classroom. This word search is filled with words associated with going back to school, armed with fresh new clothes and a backpack filled with school supplies.
I hope you and your students have a great school year!