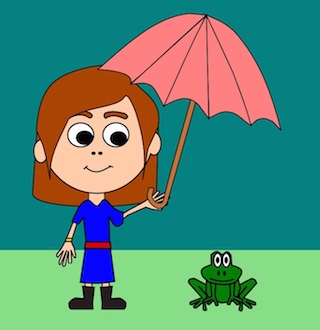 Spring is finally here! And the month of April is just around the corner. It's one of my favorite months, with flowers blooming, celebrations for Easter and Earth Day, and a general upswing in peoples' moods. It's great to see the rebirth of our planet in action, with saplings growing, trees budding, and colorful flowers sprouting from the ground.
Here's a free downloadable PDF worksheet for your classroom for April, featuring a poem I wrote to celebrate the month! Please let me know what you think about the worksheet – if you like it, I'll make more for future months. The download for the PDF can be found at the bottom of the post.
As always, we really appreciate your downloading and using our activities with your students, and sharing our site with others. Thank you! It means a lot to us!
Fun Common Core math activities for the classroom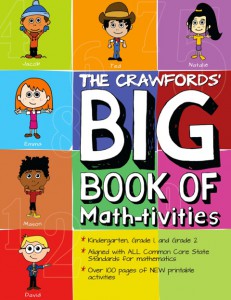 We're very excited about our new book, The Crawfords' Big Book of Math-tivities, filled with Common Core-aligned activities for mathematics for grades K-2. We've worked hard to come up with fun activities for the classroom – things that students will enjoy when it comes time for math class. Activities include:
Mathbooking, a creative take on math journal prompts
Goofy Glyphs, an engaging and potentially silly glyph activity
new ideas for incorporating the joy and energy of holidays and seasons into your math teaching
fun ideas for puzzles and games
ideas for teaching math outdoors
unique ways to combine math with storytelling
Instructions and helpful tips for using these activities can be found in the book, as well as ready-to-use example activities included with each chapter.
Check it out, and please let us know what you think!
April writing worksheet
Here's the free writing activity for April. I hope you have a wonderful month!