My husband has a real knack for writing poetry, so when I decided to make a poetry math glyph he was onboard! It's a fun little activity where students answer questions, then based on their answers they answer math questions. Then, students create their glyphs of different poem lines. The end result a very funny poem and a lot of math practice and even some following directions practice as well.
Poetry skills are useful skills to develop. Poetry skills help students with reading and with writing as well. It's one of those skills that sometimes get lost in the shuffle when you try to make time to cover everything in the school year. This is why I love my poetry math goofy glyph because it is a short enough project with math included that it won't take too much time to cover some poetry.
Here is my daughter's poetry math goofy glyph. It turned out great!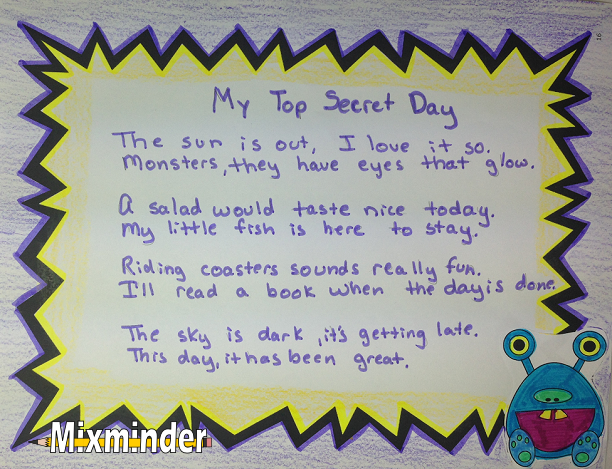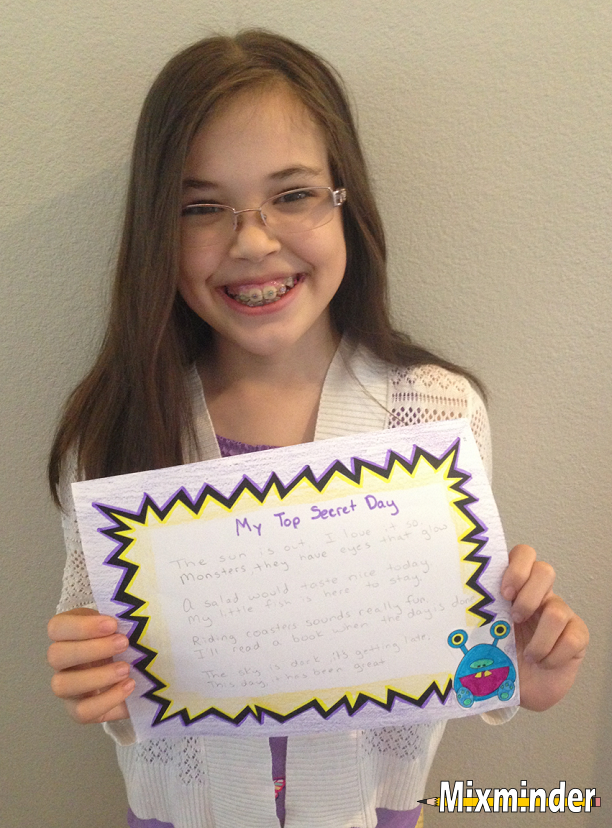 For more information on my Poetry Math Goofy Glyphs click here: Poetry Math Goofy Glyphs