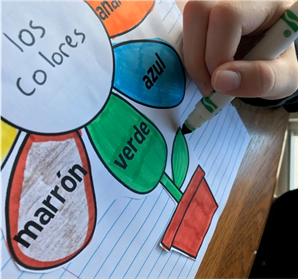 Students love learning by using an interactive notebook and learning a foreign language is no exception. Here are three reasons why using an interactive notebook in your foreign language class would be beneficial.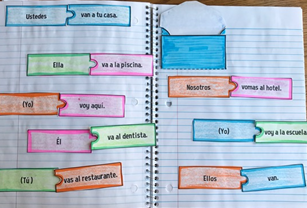 Ownership – Students love to create something that is their own. Using an interactive where they can see their progress and what they've learned throughout the year is just perfect for this!
Review – Interactive Notebooks allow students to create their own textbook in a way. Many of the activities are designed in a way that they can go back and review the vocabulary or grammar learned again and again, if needed.
Fun – What's more fun? Turning a textbook and just seeing the same thing over and over or designed your own interactive notebook where you can color and design the pages the way you like? I think just by reading that, the answer is clear! Interactive Notebooks are fun!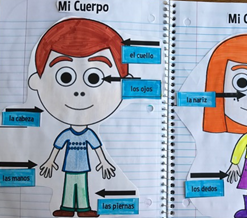 Check out our Spanish Interactive Notebook that allow students to reuse the activities in order to practice what they've learned.