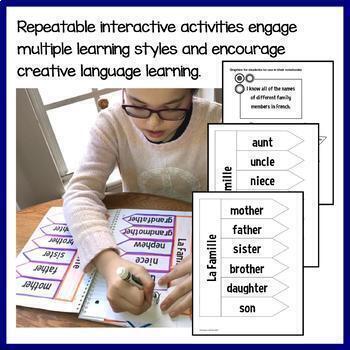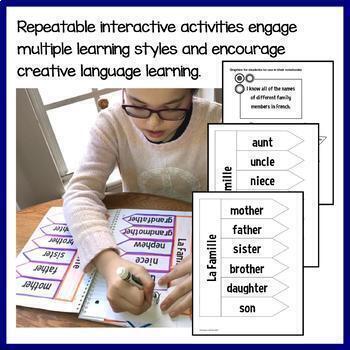 It's so fun to learn a new language. The doors open up and the world is let in! Sometimes it's hard for some people to learn a new language. One way you can help your students pick up a new language is by using an interactive notebook. Students can use their art skills to create a fun notebook for them to be actively involved with while they learn their new language. They can color in their favorite colors, add cute little notes to it, and really create their own very special language book.
The earlier children are introduced to a foreign language, they easier it will be for them to retain it, not to mention they will have a much better accent.
My French interactive notebooks help students to learn little bite-sized chunks of French which will get them speaking French in no time! I have two different ones you can buy on Teachers Pay Teachers here.