Hi Everyone! I hope you all are having a great end of the school year! I just want to thank you for all of your hard work this school year. Just think about all of your lives you have touched!
I'm giving away two $10 gift cards to two lucky people to help you wrap up the school year. One giveaway is at my instagram account Yvonne__Crawford. The other giveaway is at my facebook page – Mixminder. Enter both contests and double your odds of winning!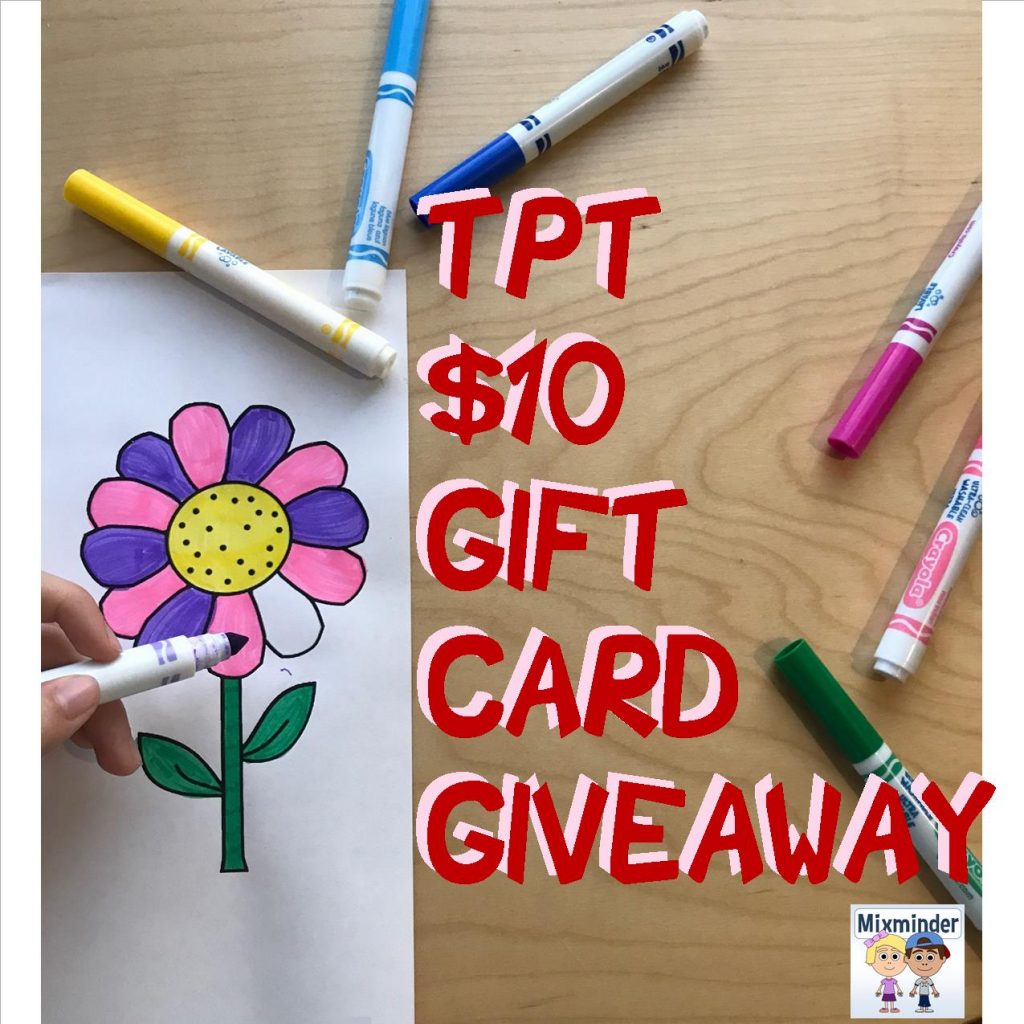 I'm also throwing a Teacher Appreciation Sale – 28% off my entire store. Just use code – THANKYOU17 to receive the entire discount.
Make sure to check out my new products, as I'm always adding new items. My newest item is an interactive notebook for kindergarten. Here's a little peek at it.