I had more STEM fun with my nephews today. I wanted to get in some quality time with them before they went off to summer camp. I live pretty far away so I wanted to make sure we spent our time wisely, and we did. We created posable sculptures out of tin foil. The task was that they had to make the sculpture show how they feel about going back to school. Their school starts in about 1 month, so needless to say their sculptures looked a little sad. What I loved most about this project was their me blocks. I got to learn a little about them that I wouldn't have regularly asked like, what is their goal for the upcoming school year.
The design process that I had them do had a step called imagining. During this step I asked them to brainstorm three things that they wanted to incorporate into their sculpture. My youngest nephew wanted to make sure his had two legs and two arms, a sad head facing downwards, and he wanted it to sit on his me cube. Imagining is important it gives the students fuel for the next step of the process. It's important to encourage students to go wide so they can think beyond obvious solution. You should encourage variety and volume – the two Vs.
You can see here that he accomplished one of his goals of his design right off the bat by quickly making two legs.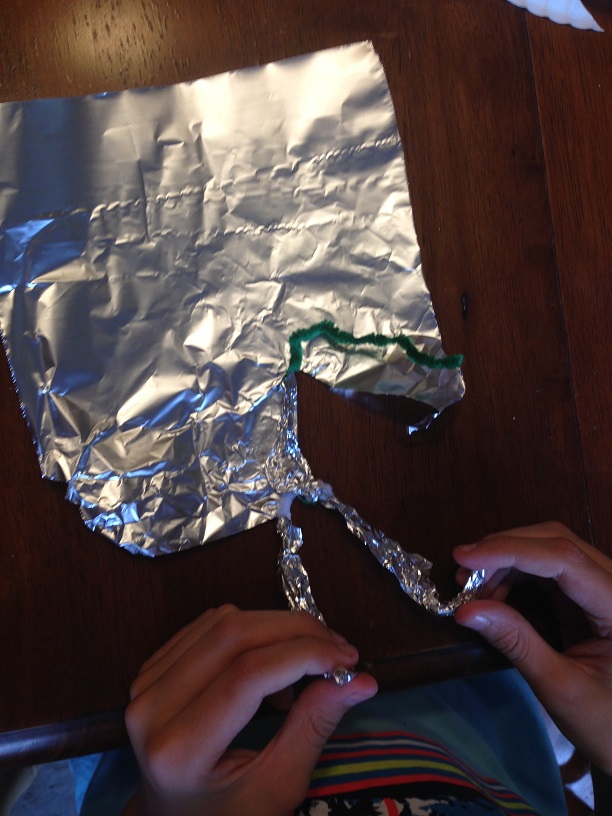 I loved this activity but it is a good solo activity and it doesn't have any competition in it. I have to admit I love competition, but sometimes it's good to just have fun without seeing whose creation is the tallest or throws the farthest, etc.
Here's a picture of my youngest nephew's final project. You can grab your own Back to School STEM printables here: STEM Center Challenges – Back to School Edition