Iceland is a country that I'm extremely interested in. I love the fact that so many people from Iceland believe in elves. I mean don't we all kind of want to believe in elves even if we don't. I think it's fun to teach students about these unique things about different cultures, especially through crafts.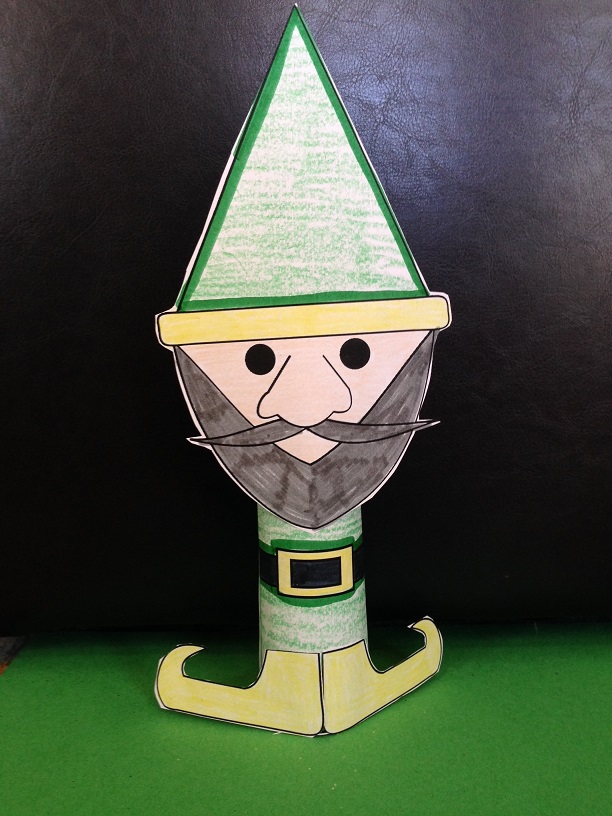 We all know that crafts are fun, but writing and reading are obviously more important and my Iceland packet utilize all of these ways to learn about Iceland.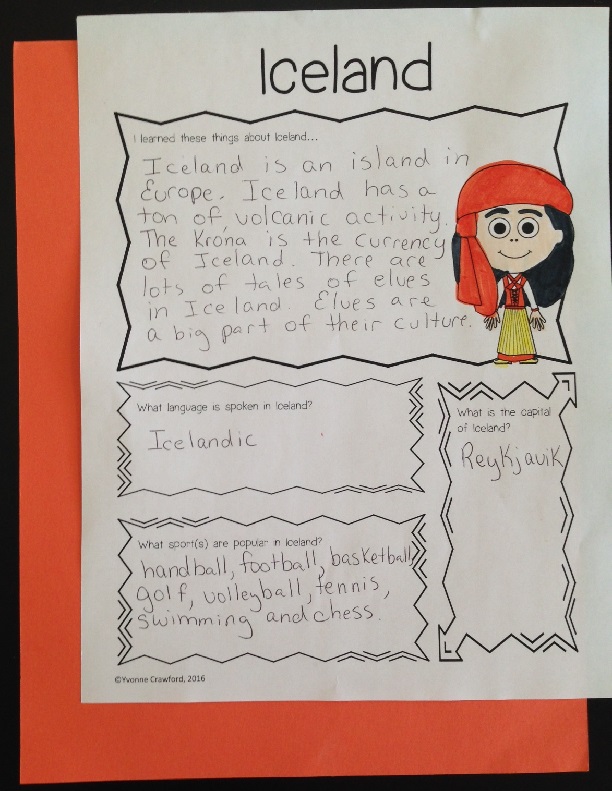 At the end students can process all of the things they've learned and write about Iceland. I even have a writing activity where students can compare Iceland to their own country.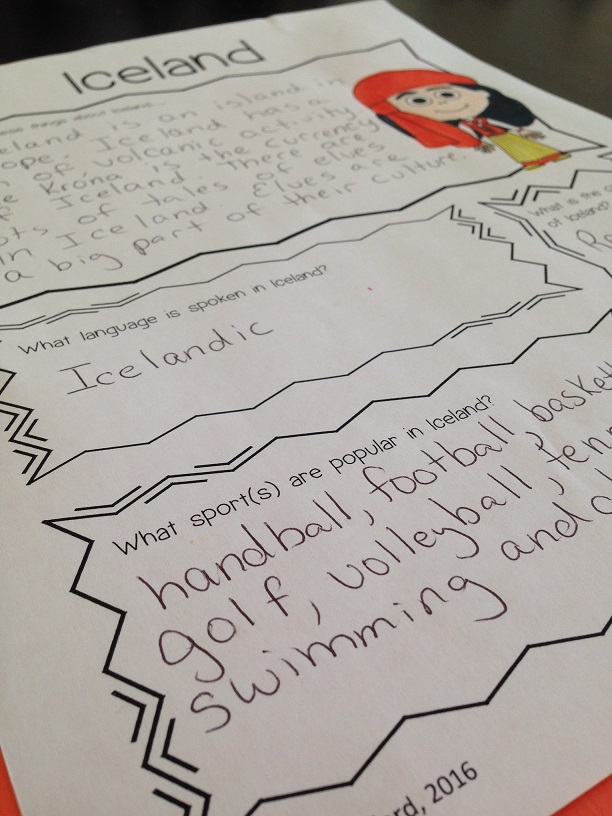 Another fun aspect of my Iceland Country Study is that the graphics are original and authentic to the country and culture. I have to admit my favorite part of making country study units is creating the grapics for these printables.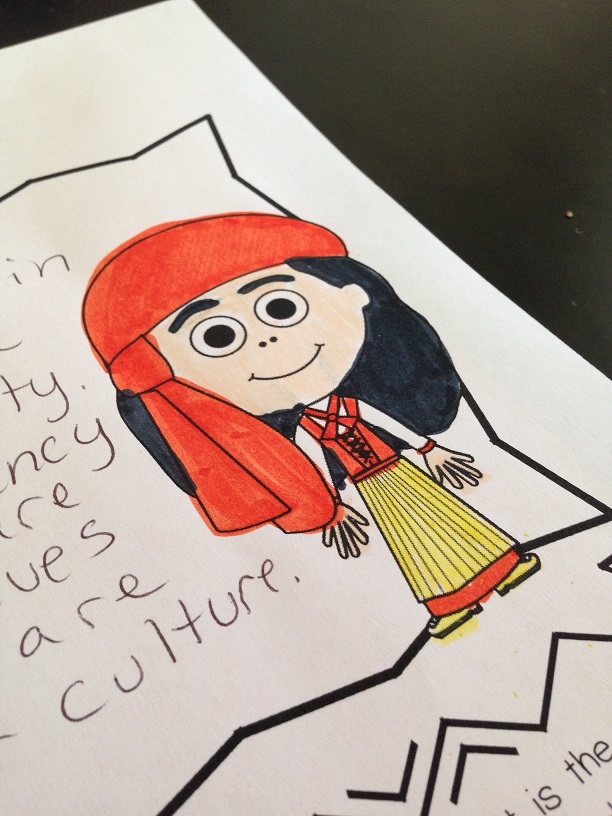 If you'd like to learn more about my Iceland Country Study click here: Iceland Country Study.
If you'd like to learn more about my other Country Study Printables click here: Country Study Printables.