Do you like spiral reviews for your students? These Halloween No Prep Math Printables give you a great spiral review with a fun, not so spooky Halloween theme!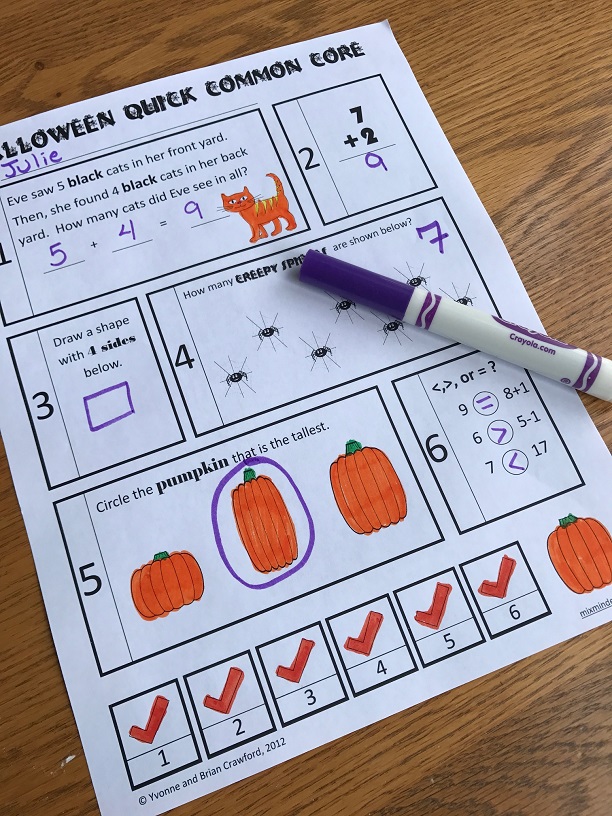 I have these Halloween Printables for kindergarten through 6th grade so you can chose the level that is right for your students or homeschooled children. Whether your students are learning their number or dividing fractions, you can find the set that is right for you and your students. And to make your life easier, answer keys are included!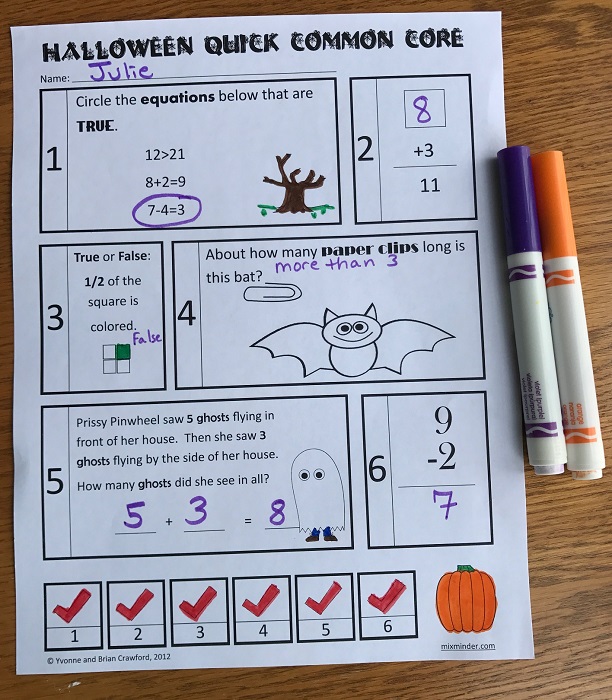 Here are some feedback I've received about these Halloween Printables:
"This packet was fun during the week of Halloween. They felt challenged."
"Loved the theme as well as the great standards practice."
"Great way to keep my kids thinking on an energy charged holiday."
If you'd like to see my Halloween printables, click here: Halloween No Prep Printables.