This weekend my daughter and I had some good quality time decorating our front yard with Halloween decorations. She said she wanted to do more Halloween stuff during the weekend. I broke out my Halloween STEM Challenges printables and she started working on building her own haunted house.
She started by creating a booklet to help her her design her haunted house. She had fun coloring the pages, but if you do this in a classroom, you can print it on colored paper to save on time or you can just leave it uncolored.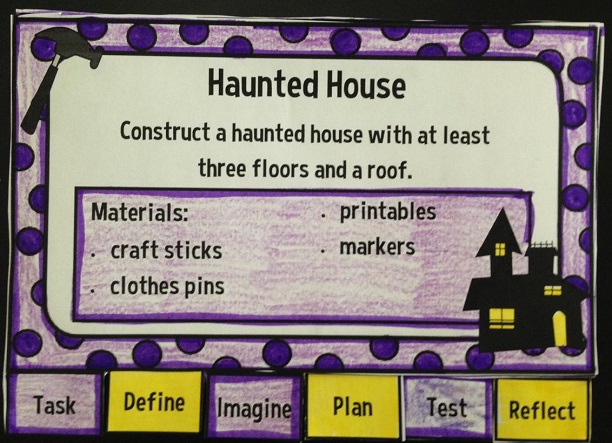 She decided that she wanted to build her haunted house three stories high. She drew out her blueprints for her own haunted house. I think she enjoyed the part the best. She felt like she was her great grandfather who was an architect.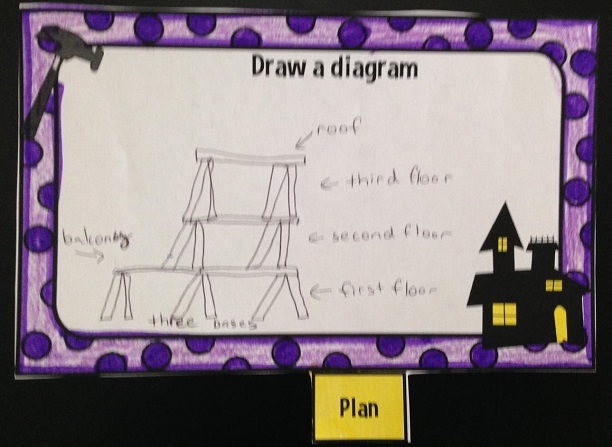 Then, after a few attempts she came up with a haunted house that she was proud of! I think she did a great job! I love how she opted to use colored popsicle sticks instead of plain popsicle sticks.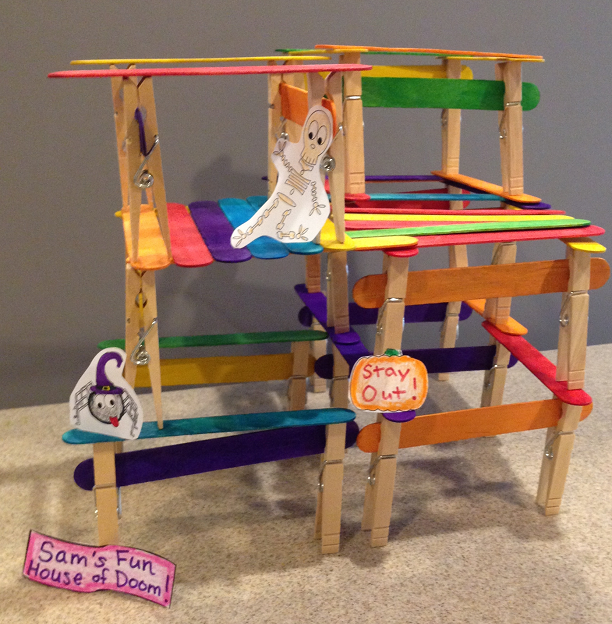 If you'd like to see more of my Halloween STEM Challenges click here: Halloween STEM Challenges