Color by Number printables are so fun for students and they learn while they are coloring. So many times students don't even realize they are learning and practicing math while they work on these printables. My Halloween Color by Number printables are created for kindergarten through six grade. Students will work on numbers, addition, and shapes for kindgarten; while the other grades work on different skills from rounding, fraction equivalents, GCF, decimal subtraction, multiplication and more! Every grade level is filled with skills for that specific grade level.
My Halloween Color by Numbers printables is a packet filled with ten color by number printables. There are not only different skills to choose from, there are lots of different Halloween-themed pictures!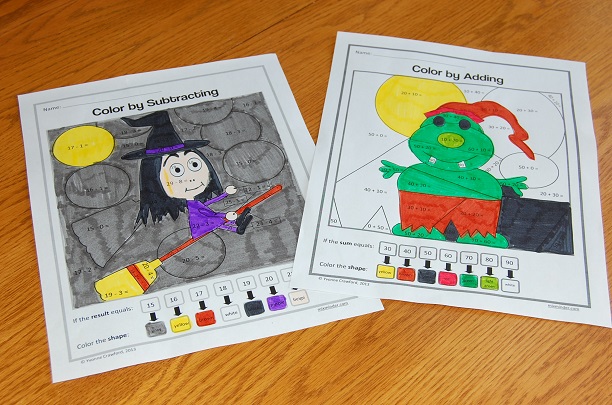 Students will look forward to these color by number pages. You can use them as morning work, homework, classwork or work your sub can hand out.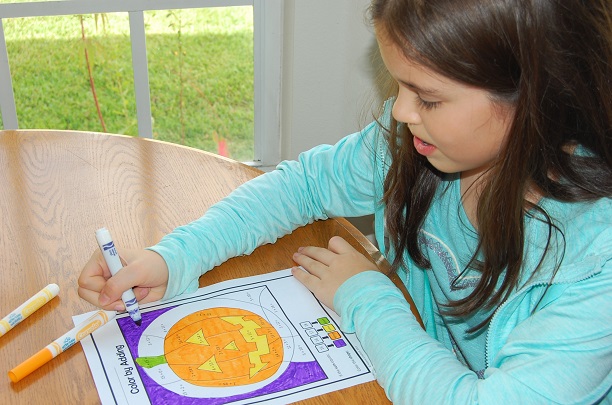 If you'd like to see more of my Halloween Color by Number Printables, click here: Halloween Color by Number Printables