My daughter loves to read. She'll read anything and everything. For some odd reason she ran out of books to read last night and the library had already closed, so I printed my Halloween Close Reading packet for her to read. She really enjoyed reading the stories for this packet.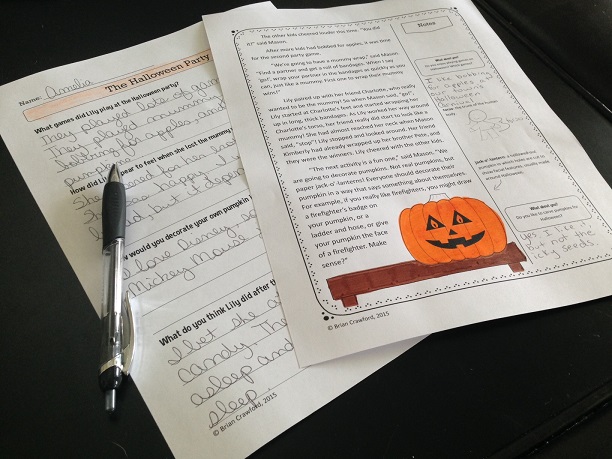 The side panel really gave her time to express herself and really think about what she was reading.
Afterwards she decided to do the question and answer part as well get from san diego airport to escondido. She really loves to express herself and her thoughts.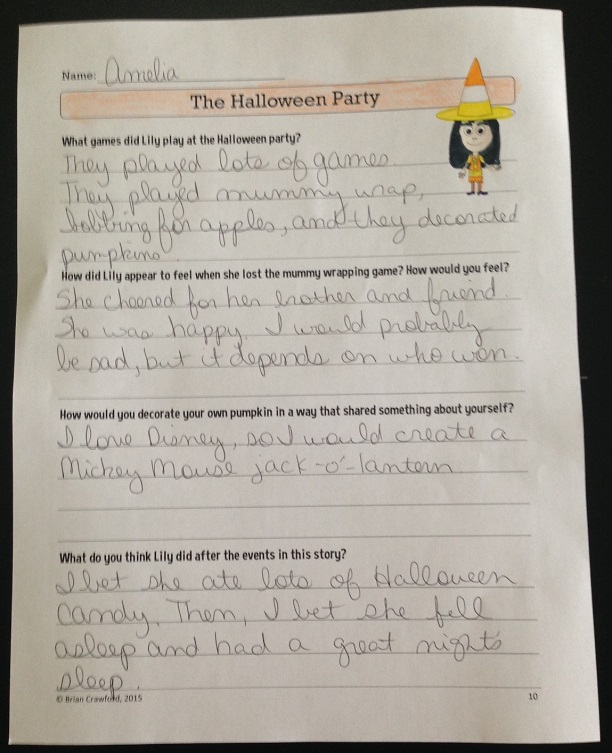 Her favorite part was designing her own jack-o'-lantern. She said she wants to make one in real life just like her colored one howellsac.com. I think I can make the ears out of construction paper, then Mickey will be complete!
Here are a few comments that I've received about my Halloween Close Reading printables:
"Cute stories and so useful for my students who are learning how to really get into the meat of reading. Lots of great strategies taught."
"Perfect for comprehension!"
"I love the strategies in here with these stories. A great close reading packet themed for Halloween. My favorite Halloween purchase."
For more information about my Halloween Close Reading packet, click here: Halloween Close Reading