It's so much fun to continue my Around the World Summer! Today's country is Thailand!!! My children and I had fun learning all about Thailand together. We used my printables, but we also looked online to find random fun facts about Thailand too. We've decided after all of our studying that we'd like to learn more about the beaches in Thailand and perhaps one day we will visit there!
My son is super obsessed with Orchids. Sadly, we have bought many and we have killed many. I don't know what it is, but we can't seem to keep them alive. I've found that the easiest way for him to get his orchid fix is to learn about them on the internet, or use printables that I've made like this one. Also, going to the Mexican area of Epcot during the Garden Festival allows him to see many without us having to keep them alive. Here's a picture he colored of a Thai species of orchid.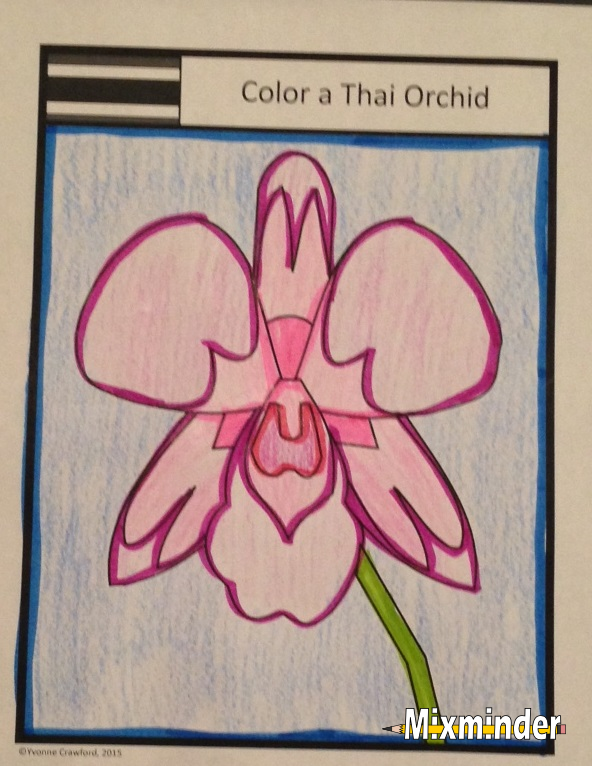 We all learned a lot about the similarities and differences between our country of the USA and Thailand. The neat thing about the way the printables are worded, is that you can use them with any country you happen to live in. One of the big differeneces we found is that 95% of people from Thai are Buddhists. We were both intrigued.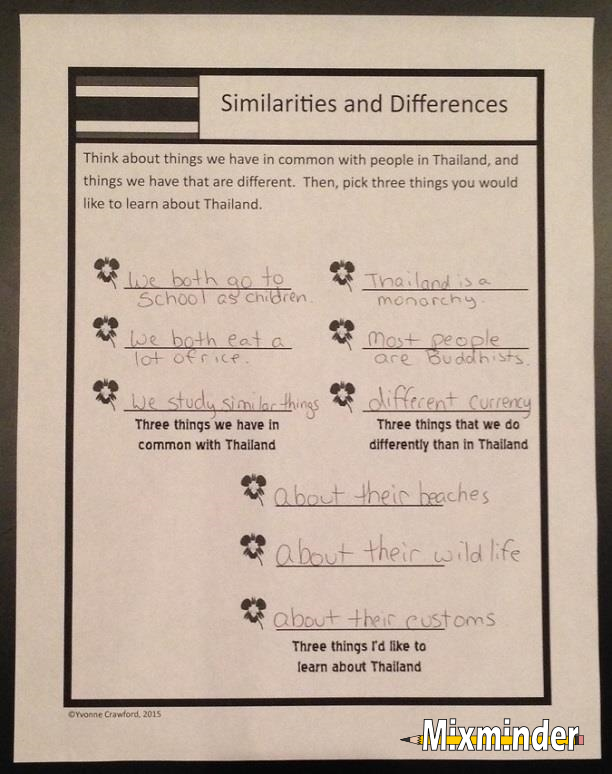 Let's see which countries are in store for next time…
To have a closer look at my Thailand printables check here: Thailand Country Study