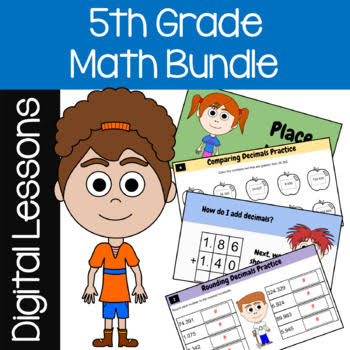 I'm not going to lie, I love Google Slides. At first I was a little bit scared with learning yet another product, but Google Slides are so much easier to use than PowerPoint. Here are 5 reasons why I like Google Slides.
1. Portable – As long as you know your Google password, you can take your Google Slides with you.  Or you can share them with someone else and use them with their account log in.
2.  Simple to Use – Even if you haven't used Google Slides before, you can get going and create a presentation in minutes.
3.  Two Modes to Use – You can use the presentation mode to make a presentation, but you can also use the edit mode to have more interactive practice for students.
4.  Easy to Assign on Google Classroom – Just that!  You can assign them to your students and the Google Slides will be copied and added for each student.
5.  Easy to Edit and Differentiate – It's easy to edit your slides in case you want to change anything.  This also means it's easy to differentiate for students if you need to change the level of any Google Slides.
Check out my own Google Slides resources.